Deals API for Buyers¶
The BidSwitch Deals API integrates with Deal Management APIs of Suppliers that are connected to BidSwitch, allowing BidSwitch connected Buyers to receive private or open deals setup details through one API integration.
BidSwitch parses submitted Deals information from various Suppliers and routes the appropriate Deals to you. From our API, you can pull the most up to date Deals data into your own Deals Management Platform and present them to the Advertiser or Agencies that use your systems. The purpose of such an integration is to improve the trading volume and execution of deals by ensuring details are always correct and actual, so that at time of delivery there should be no technical impediments to prevent the deal from running successfully.
Usage Overview¶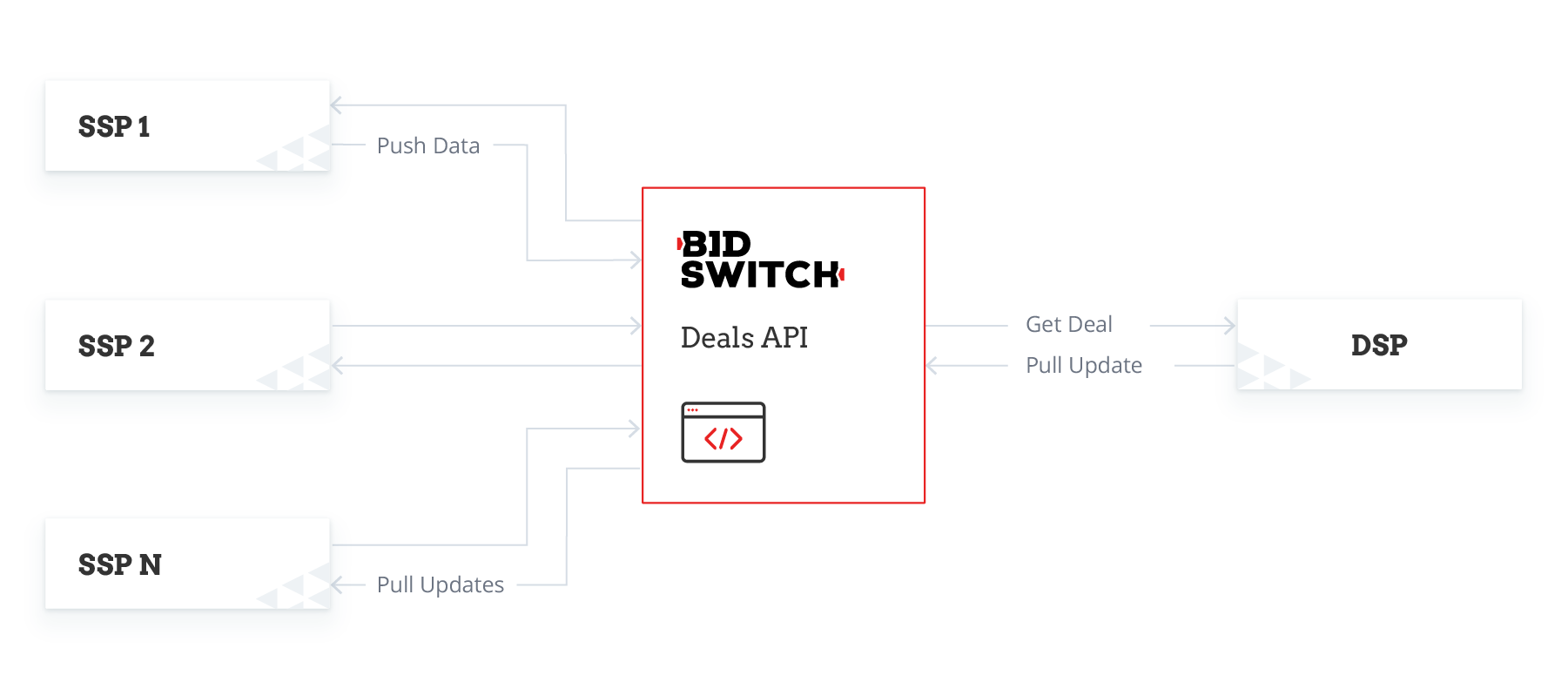 Changelog¶
For complete details of changes listed here, see either the V1 Deals API for Buyers or V2 Deals API for Buyers section. You should consider changes to field functionality or definitions applicable to both API versions unless explicitly stated.