Buyer User Matching¶
User matching, or cookie syncing, is the process of matching a Supplier's cookie ID to a Buyer's cookie ID. BidSwitch has an integrated user matching functionality to facilitate this between Buyers and Suppliers. User matching information is managed within the BidSwitch database, so there is no need for Buyers to implement user matching logic to store user mappings.
When sending bid requests to the Buyer, BidSwitch will send the Buyer User ID and the BidSwitch User ID in the user.buyeruid and user.id fields of the User Object. You may also receive extended identifiers in the user.ext.eid field.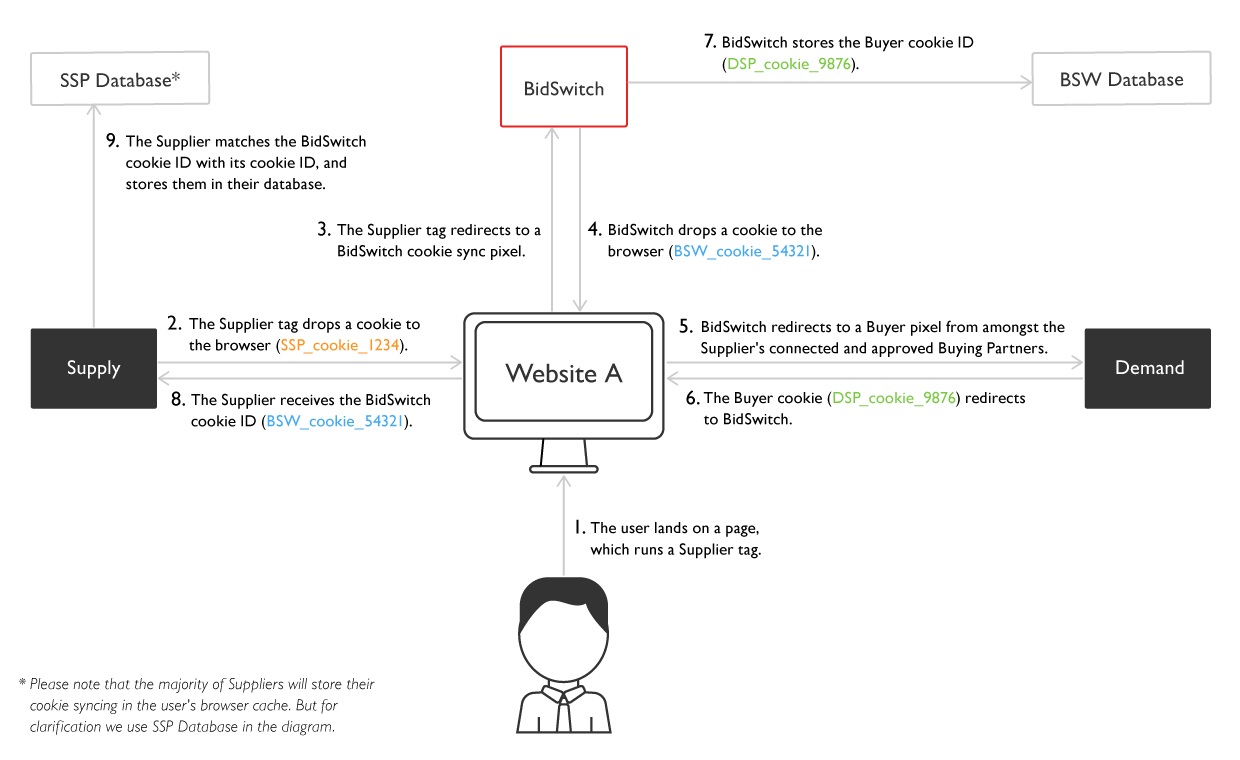 Note
If the user ID is not available, then only the BidSwitch user ID will be sent. There can be cases when the BidSwitch ID is not available either, and consequently neither ID can be sent to the DSP.

To sync app users, see the In-App User Optimization section.
¶

Supplier to BidSwitch Bid Request

BidSwitch to Buyer Bid Request

{




   

"user"

:{




      

"id"

:

"ssp-cookie-1234"

,




      

"buyeruid"

:

"bsw-cookie-54321"

,




      

}




}




{




   

"user"

:{




      

"id"

:

"bsw-cookie-54321"

,




      

"buyeruid"

:

"DSP-cookie-5678"

,




   

}




}