Deals API for Suppliers¶
The BidSwitch Deals API integrates with Deal Management APIs of Buyers that are connected to BidSwitch, allowing BidSwitch connected Suppliers to push private or open deals to just one API. BidSwitch will then propogate the submitted Deals information to the specified Buyer and also ensure that all of the details are correct so that at time of delivery there should be no technically impediments to prevent the deal from running successfully.
Usage Overview¶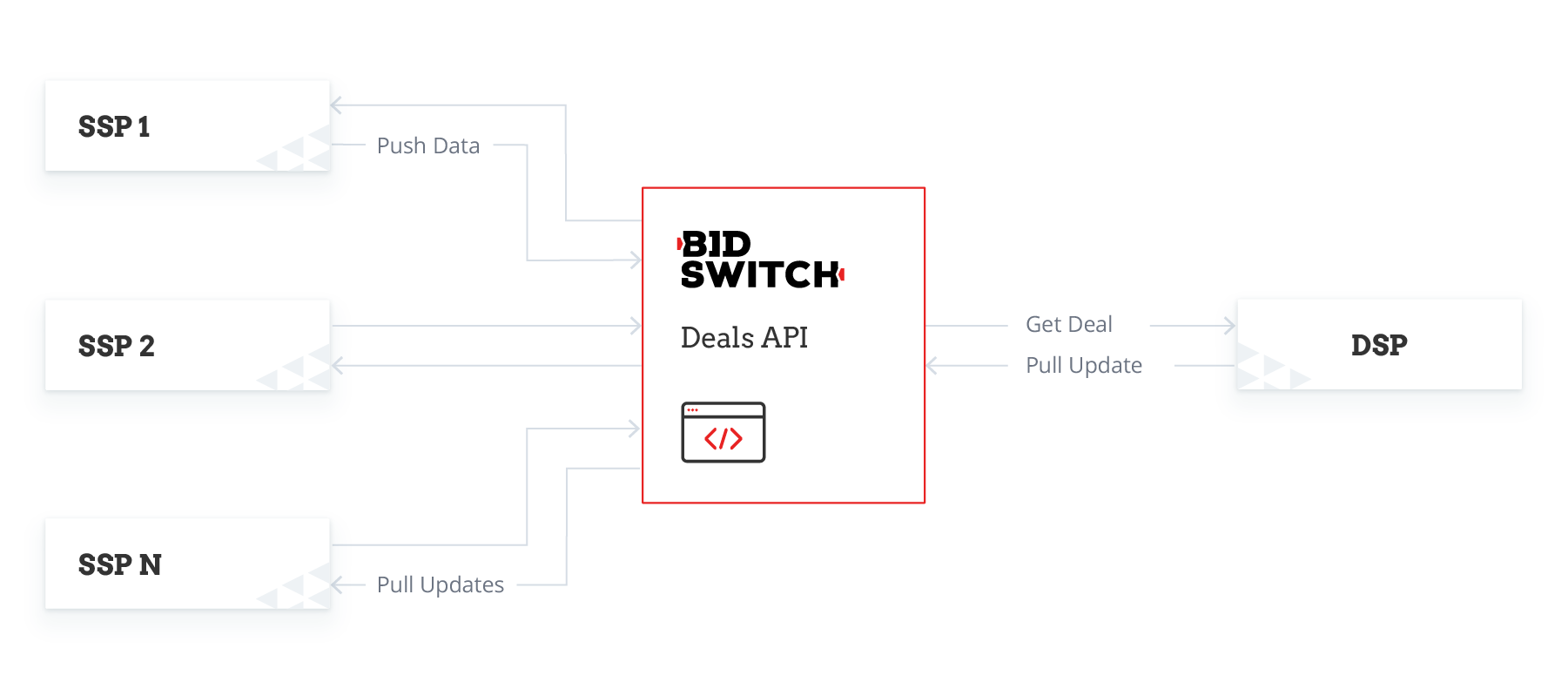 Get your API Access Token, which will be passed in the request header. If you do not have an API token or user account, use the steps outlined in the API Authorization section. If you have Read Only permissions you may only user GET queries. Request an API Account to access all API methods.

Retrieve or update deal details from the relevant API depending on your integration, see either the V1 Deals API for Buyers or V2 Deals API for Buyers section.

When you push deal updates, BidSwitch makes these available to your partner Buyers also using the API. The details are also made available in spreadsheet format for partners not using an API.

Your system should pull regularly from the Deals API to get updates from Suppliers.